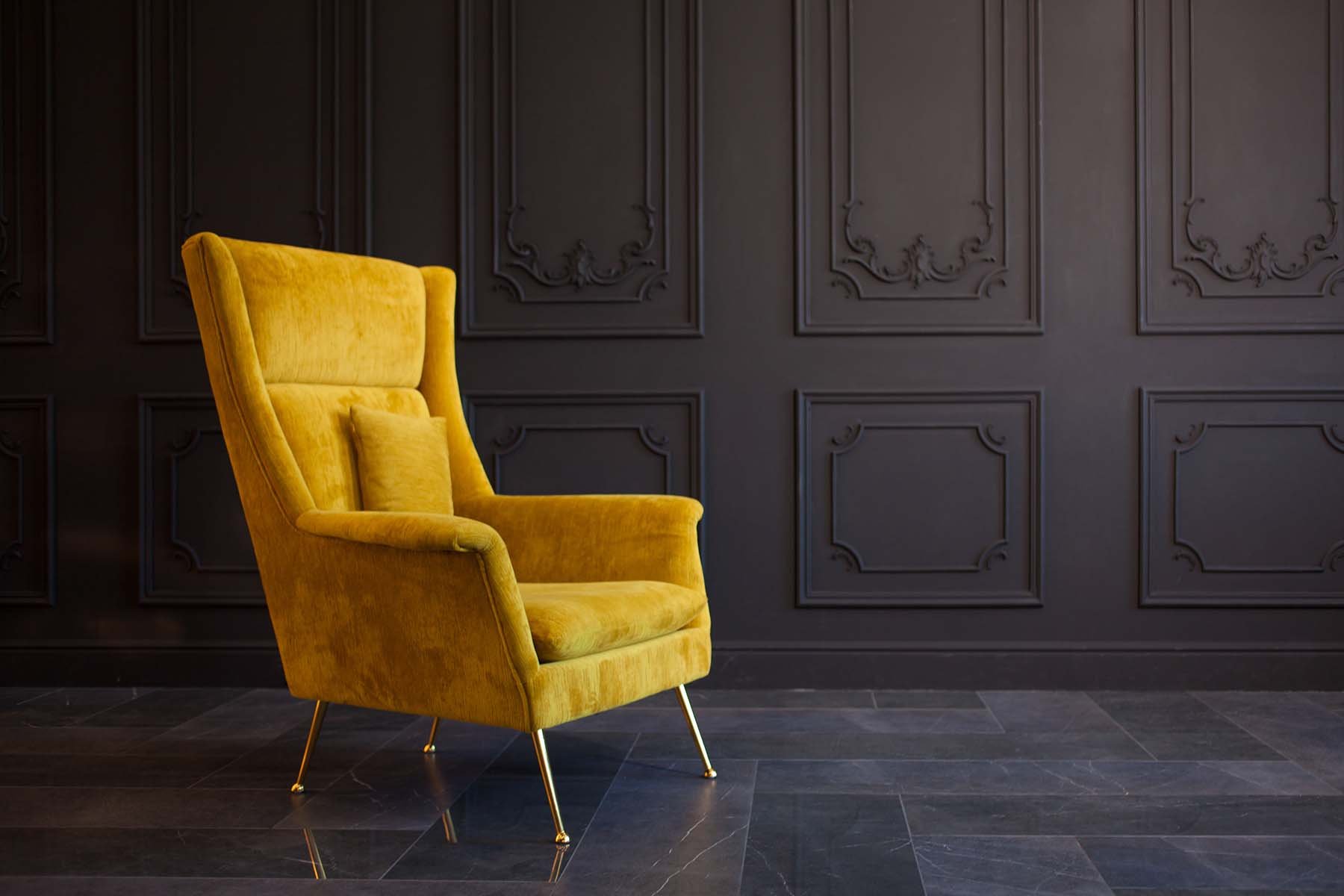 The power of opposites
Lately, I have become more aware of dark spaces. I have been giving a lot of advice around cocooning in design, and as a result my focus has been on understanding what is helpful in the cocooning experience. Traditionally, people avoid a darker room or colour for the fear of making a mistake, growing tired of it or simply worried it will feel heavy. My process is to always find a client's unique design ID and sometimes I can present what I have experienced as a client's style, knowing it will work and then am presented with this common dilemma:
"I think it's too dark".
"I really love that colour but I think it might be too much".
I wish I could tell you that I always convince them to take the risk but as South African's I find that we tend to be more conservative about the use of colour and darkness in our spaces.
I want to challenge your thinking on this. I think that dark spaces can bring light.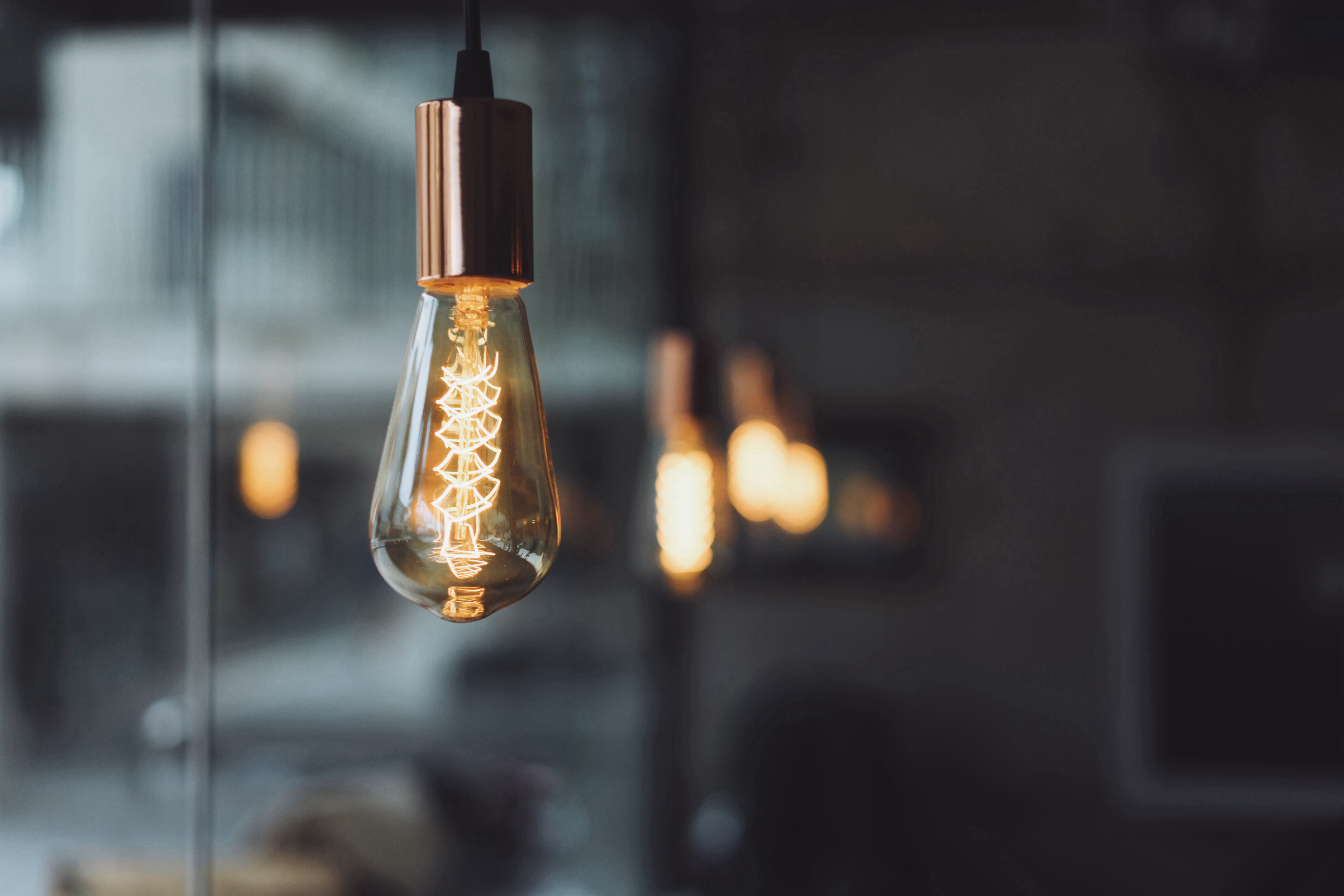 Design is like life.
We need both positive and negative experiences to enable us to grow to our full potential. Sometimes the very moments that are the hardest are the ones that change us forever, and if we can use it to our benefit we come out stronger and wiser.
Those positive moments are just as important; finding the sunshine on our faces and that general feeling of bliss are moments we strive to find in our everyday lives. We are all ultimately striving to find happiness in our lives.
But we look for change.
As human beings we are designed to look for variety. New experiences. To grow and continuously evolve. We are doing it faster and faster. We keep looking for a better perspective. A better job. A better home. More money. More time. More love.
Today, I was speaking to a colleague, and we were discussing how time and activity has blurred together since lockdown started. We are busier than ever, most of us working from home. Many of us do not venture out that much and change the space around us, and it takes its toll on our mental health. It feels like things are moving but standing still.
Like we are in some kind of lockdown timewarp.
So the question is what do people need in their spaces now; home, work and play? Most of our functional stuff is dealt like work spaces, schedules, and online shopping. But people are fatigued. They are bored. Some even afraid. This conversation really solidified what I have been thinking and consulting to clients on. How we feel right now, being aware of our experiences and its impact on how we work and live, is becoming increasingly important in the absence of what we learnt and absorbed from the variety of environments, and physical interactions that used to be our daily norm.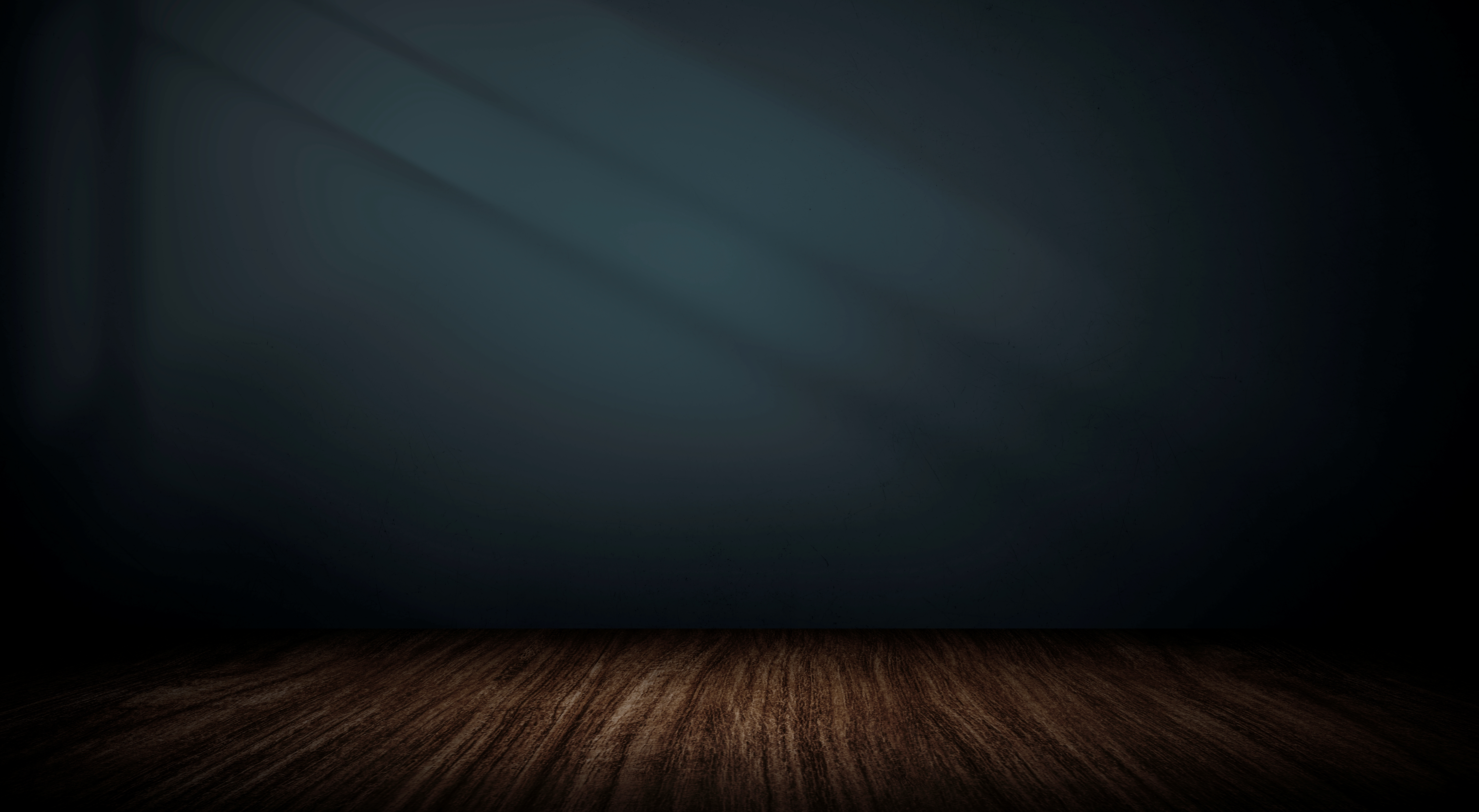 We are tactile creatures.
As people, we are hard wired to give and receive throughout the day. Some of us get energy from being around people. Some around nature. Some writing. Some painting. You get the picture.
We also learn daily from these engagements. Some positive and some negative. Without realising it, you have been evolving and growing through the variety that exists in your space as it changes from work, to home, to shopping, to entertainment; even moving from meeting room to meeting room.
We lost this variety of change during lockdown.
We lost physical connection between people, objects, nature and places. Without the movement, we become stagnant, slower, tired, listless.
Even now that more people are outside and going out, we have to make a conscious effort to manage our space so that we can operate to our full purpose and potential.
It means that harmony and experience in our space is more important than ever.
We need both light and darkness. Positive and negative. We need to come together and we need to pull away. We need to be alive. We need to be still. We need colour. We need neutral. We need energy. We need peace.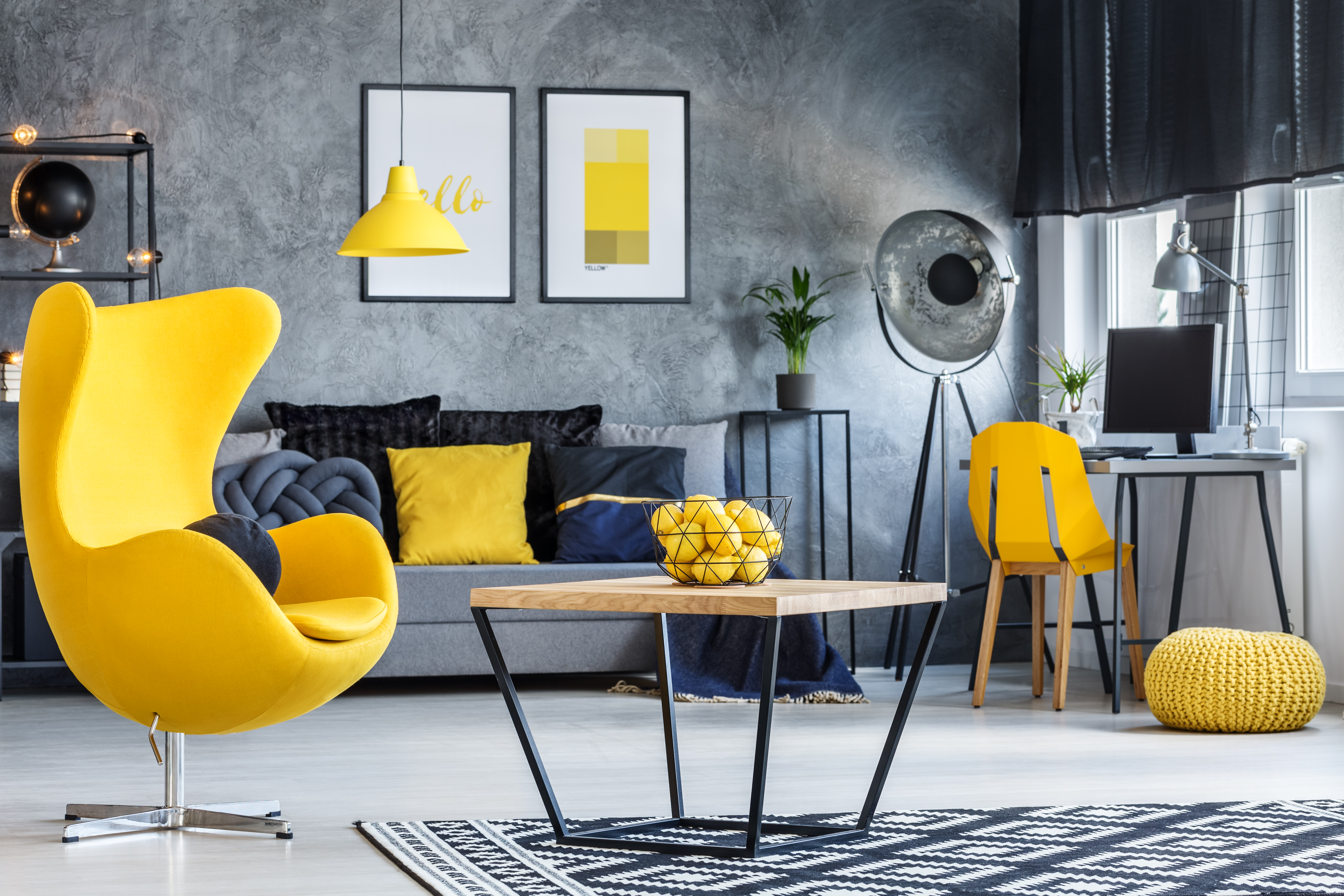 Darker spaces have a place.
They can have the uniquely opposite effect to what you think they will. Darker spaces create a mood. It can be sexy. It can be serene. Engaging. Different.
It can give you the contrast to shift your thinking or simply give you a completely different experience. I use dark tones and colour a lot in my designs to create contrast and bring balance.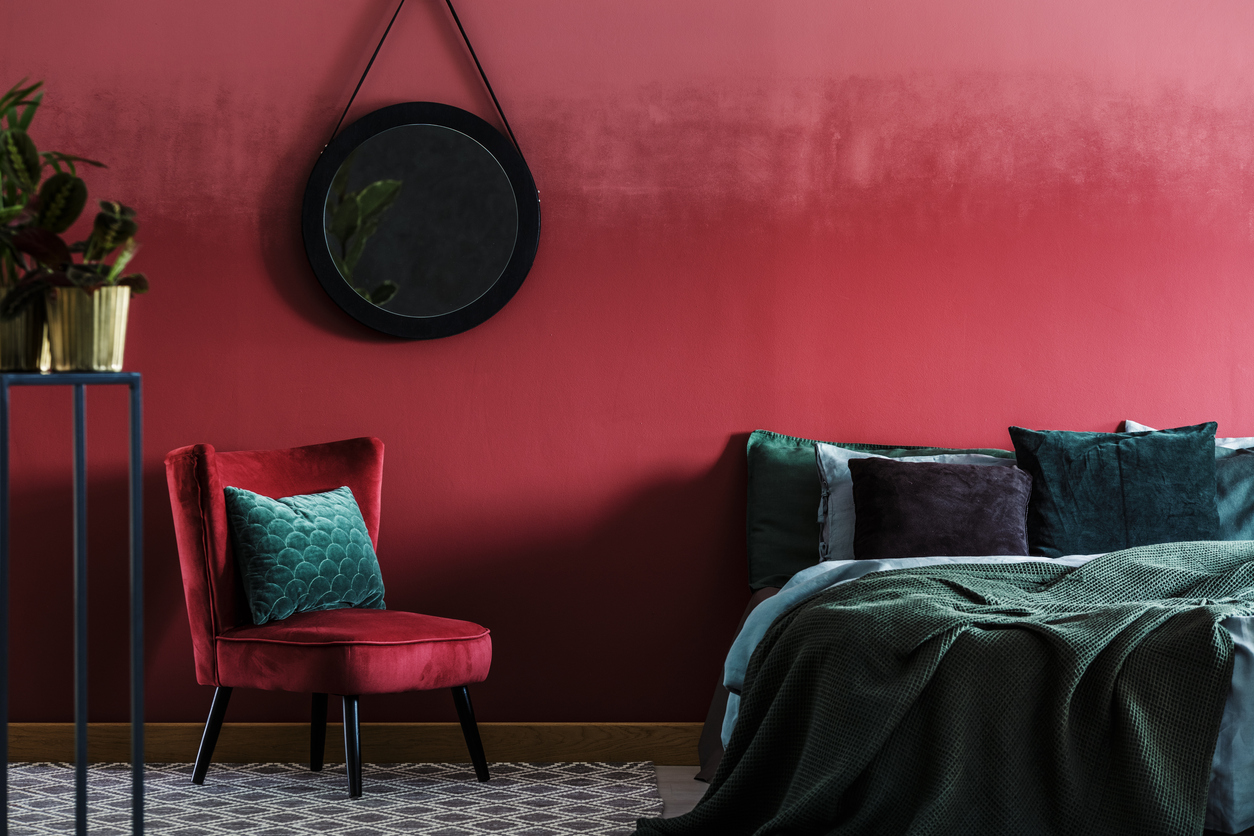 The world is not standing still.
I am seeing that even the new furniture designs are using aspects of cocooning, colour and negative space to create innovative pause areas in smaller rooms or workspaces. Colour is back on the runways. We are seeing more fantasy elements being brought into all aspects of design and into interiors of all kinds.
The need for perfection in interiors is also shifting as different styles continue to emerge, and people want to feel more real and connected.
I love this. It means as people we are trying to find our individual voices and that it's not just about what is on trend, but about what we need and who we are.
Let's step it up.
Use all the tools at your disposal to increase your engagement with your environment. Embrace a smaller darker, moodier space where you can remove yourself from the world or feel sexy.
Don't be afraid to make the walls dark and then add dark furniture, or a black bath.
Bring in texture through fabrics and furnishings, ambient lighting and softness.
Make it comfortable, cosy and interesting using eclectic objects so that you can embrace the space, with your senses fully engaged.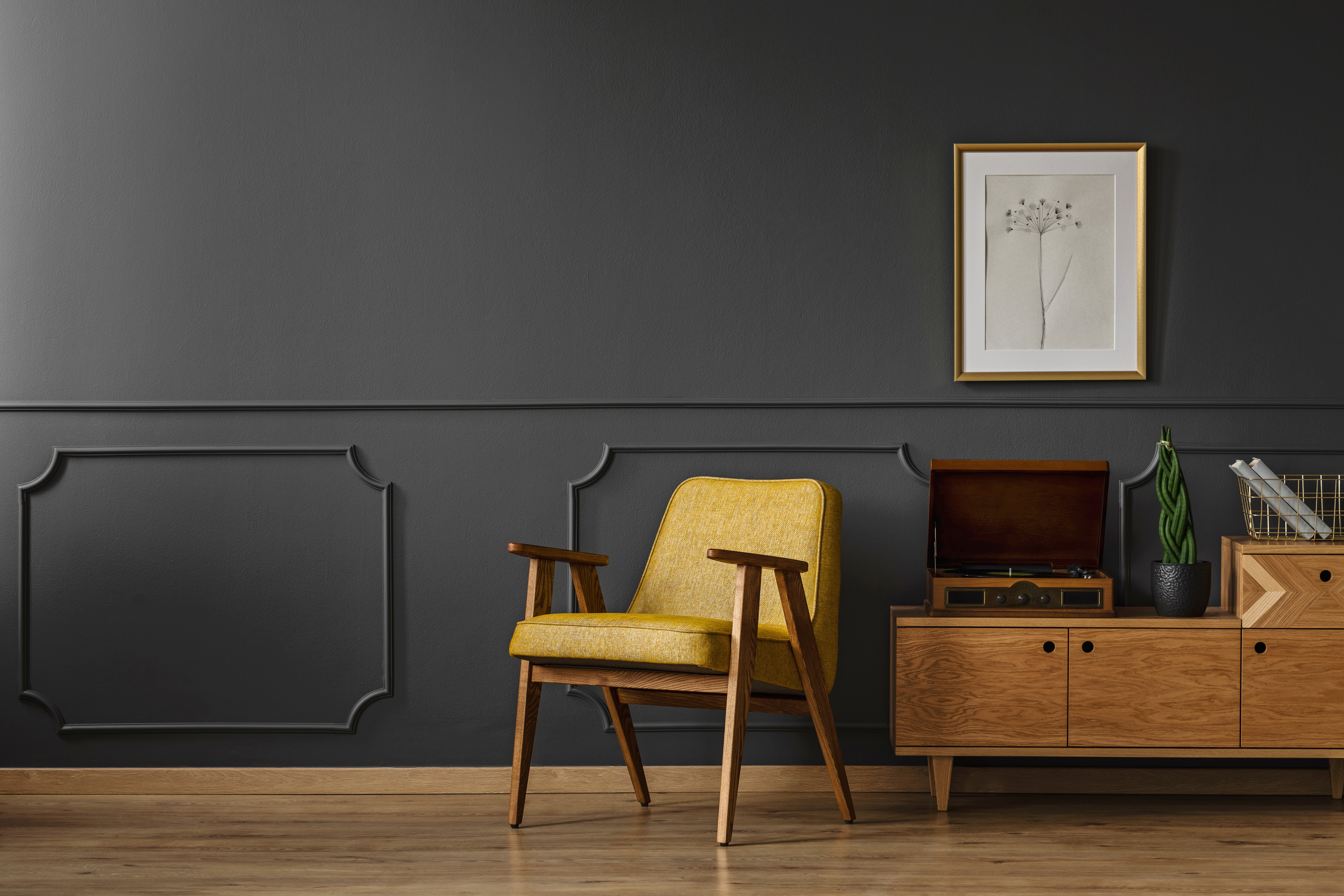 There is value in opposites
I am learning more and more there is value in opposites. It is an interesting topic and I would love to get your views. Send me your pics of how you have used darker colours or spaces with your handles, directly to Kim at kim@kimwilliams.co.za. I will feature them on my social pages and in the best ones on my next My Yellow Blog!
Looking forward to hearing from you.
Love